Featured Event
MNHS History Forum
Since 2004, History Forum at the Minnesota History Center has explored the richness, expansiveness, and complexity of American history with some of the nation's best scholars. That tradition continues in 2023 with 5 events highlighting the diversity and excellence of today's historical scholarship. We hope you'll join us beginning in January.
Lectures are at 10 am (in-person or virtual) and 2 pm (in-person), with live captioning available at 2pm.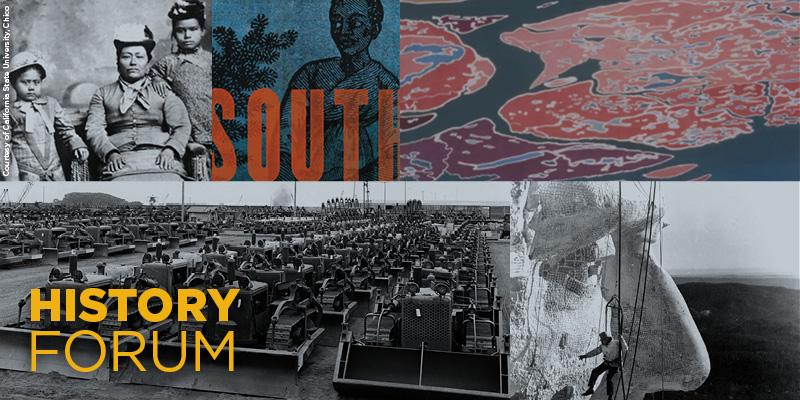 JAN. 14 - "Revisiting The Republic of Nature: An Environmental History of the United States" with Mark Fiege
Environmental historian Mark Fiege revisits the simple but radical premise that nothing in the nation's past can be considered apart from the natural circumstances in which it occurred. Join us as Fiege points to a startlingly different version of history that calls on us to reconnect with the fundamental forces that shape the American experience.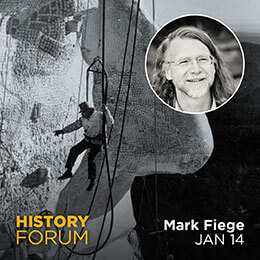 Feb. 18 - "King Philip's War and the Remaking of History, Memory, and Place" with Christine DeLucia
The Indigenous resistance movement and colonial conflict known as King Philip's War shaped the American Northeast in powerful ways. Historian Christine DeLucia offers a major reconsideration of this period and its ongoing impacts and remembrances, providing an alternative to Pilgrim-centric narratives that have conventionally dominated written and public histories of New England.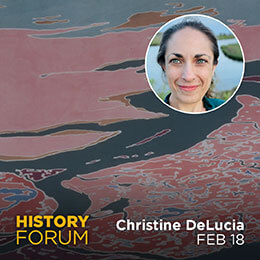 March 18 - "South to Freedom: Runaway Slaves to Mexico & the Road to the Civil War" with Alice Baumgartner
Historian Alice Baumgartner tells the surprising story of the southern route to freedom in the US-Mexico borderlands, challenging and complicating many popular assumptions about the history of slavery in North America. The stories of those who fled south to freedom provide a revelatory perspective on pre-Civil War America and beyond.
April 8 - "Love, Death, & Rivers: Native Californians & Native Hawaiians Remember the Confluences of History" with David Chang
The mid-19th century saw the emergence of mixed Native Hawaiian and Indigenous North American communities along the West Coast. Native Hawaiian historian David Chang traces the history of one such community in California, offering a surprising and refreshing perspective on the role of memory in creating—and navigating—the multiple meanings of the lands we share.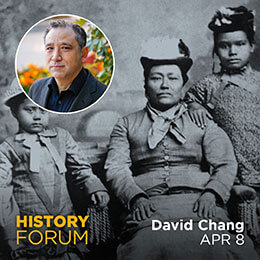 April 29 - "Bulldozer: Demolition and Clearance of the Postwar Landscape" with Francesca Ammon
Cultural historian Francesca Ammon uses the iconic image of the bulldozer to explore how postwar America came to equate destruction with progress through highway building, suburban expansion, and urban renewal. As communities across Minnesota debate how to repair the worst of this legacy, Ammon's insights provide a cautionary tale and hope for the future.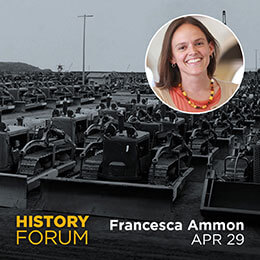 More information by calling the box office at 651-259-3015.
This series is made possible in part by the Charles A. Lindbergh Fund and the Maurice Stans Fund.